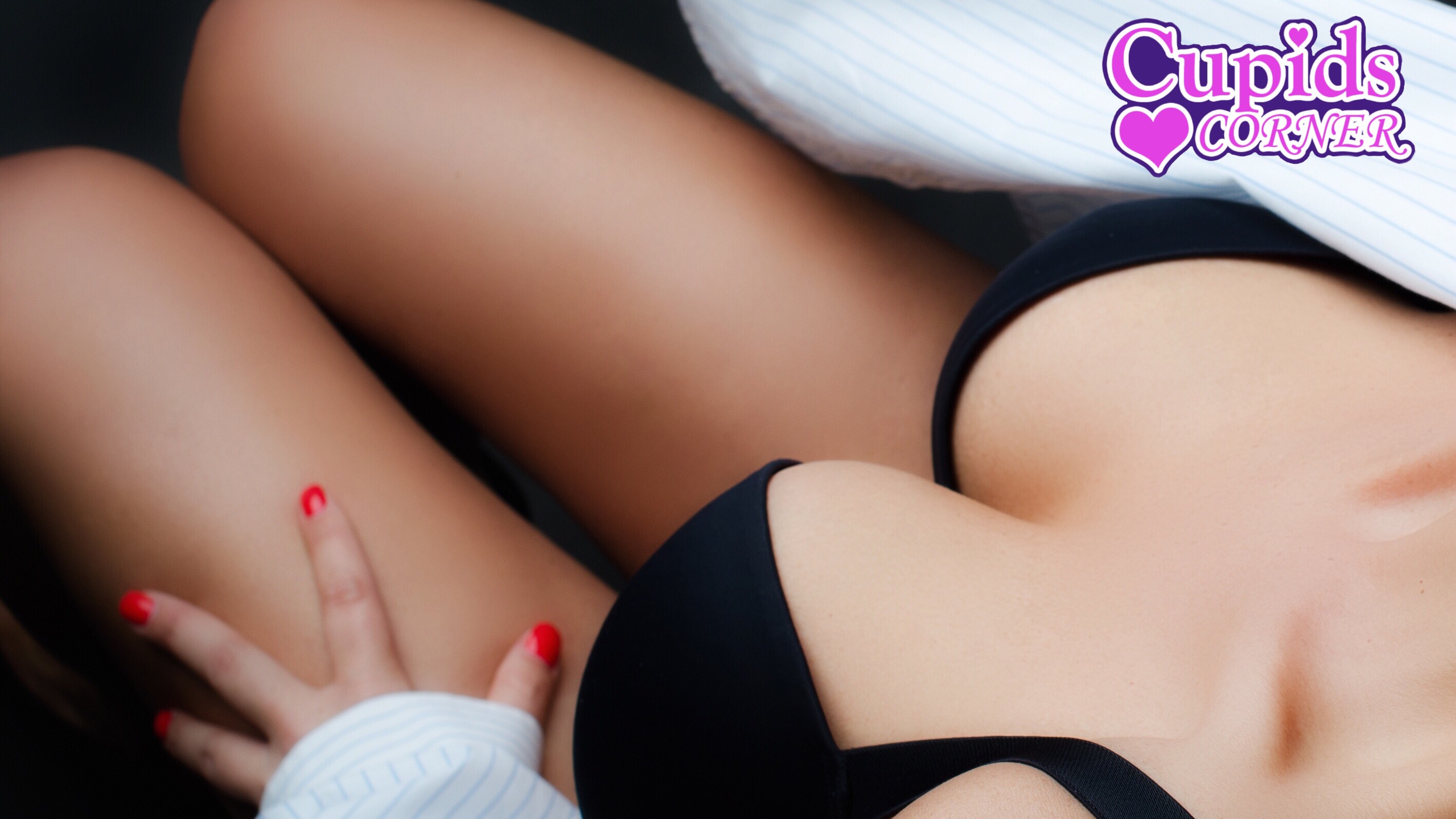 Fashion forward women have been wearing attractive foundations for more than just the pleasure of men for a long time now. In fact, the most recent fashion trend to hit the lingerie scene is to wear low cut, cut out, and barely there shirts so you can see what's sexy underneath. This style isn't just a trend for the young. Daring women of all ages are indulging in and sporting beautiful bralettes, teddy inspired bodysuits, and contemporary corsets for themselves. Not just their significant others.
Here are a few ideas of how to take the lingerie you love from the bedroom to the boardroom and beyond.  After all, who doesn't love a great day-to-night outfit hack? Especially when it involves sexy lingerie?
For the Conservative Coquette: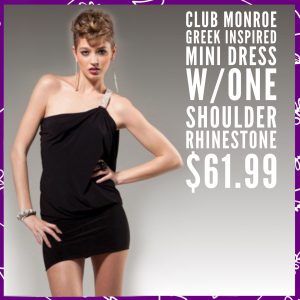 $61.99
The Club Monroe Greek Inspired Mini Dress is a great starter piece. It's sexy understated and easily translates from day to night or night to day.
*Styling tips: this hot little number can be worn with a jacket and some sexy cigarette pants underneath. Then later, alone, for cocktail hour.
For the Daring Diva: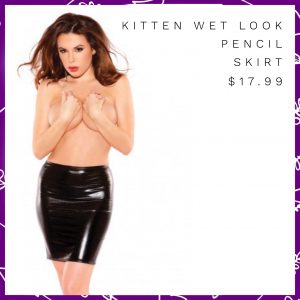 $17.99
Pencil skirts have been a work staple for body conscious women since 1954, when famous designer Christian Dior dropped his "H-Line" collection on the women's fashion scene. Since then, there have been many versions to choose from. This one's extra sexy with it's patent leather look.
*Styling tips: wear it with a white button up or down(his or yours) tied at the waist to finish it off.
For the Sensual Siren: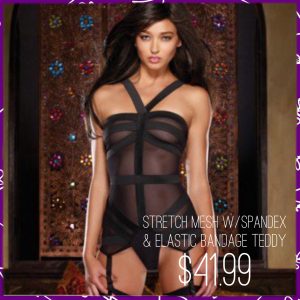 $41.99
Strappy meshy lingerie is popular now more now than ever.
*Styling tips: wearing this sexy teddy under a low neck sweater or blouse would show the perfect amount of skin and strap discreetly. Not wearing a skirt? The garter straps are removable.

$32.99
With or without a bra underneath, this one's a real show stopper.
*Styling tips: imagine how sexy this teddy would be underneath a leather jacket? With or without a bra underneath, this one's a real show stopper.
---
Not ready to wear your lingerie to work on the outside or noticeably on the inside of your clothes? No worries. There are plenty of options to pair your sexy staples with for a ladies night out or a date with your honey.
---
For the Demeure Darling: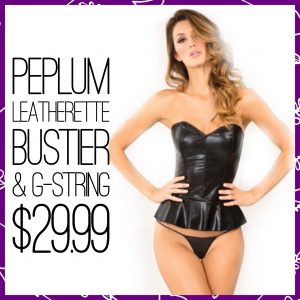 $29.99
Peplum tops are adorably sexy. This particular one comes in the style of a bustier and couldn't be hotter.
*Styling tips: pair this little number with some skinny jeans and a choker.  With that combo, you're sure to turn someone's head.
For the Plus Sized Princess: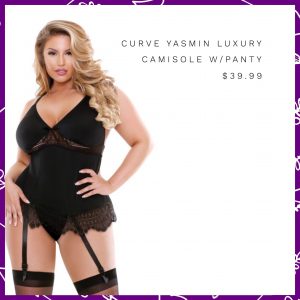 $39.99
This Camisole is a real stunner. Seemingly conservative on the top with a tiara shaped mesh lace cutout under the breasts, the Yasmin Curve is the perfect top for a royal night out…or in.
*Styling tips: wear this with your favorite skirt, pants or shirt. Seriously, this top is so versatile you can style it any which way.
For the Fearless Flirt: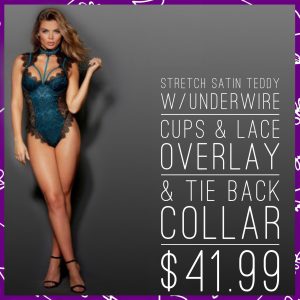 $41.99
If ever there was lingerie to display outside of the bedroom this sinfully sexy teddy is it. The high collared neck, sleeves, straps and lace to satin overlay are perfectly paired.
*Styling tips: wear it with tight black legging type pants and stilettos.
Those are just a few ideas of how to wear your sexy staples both out of the house and out from under your clothes. Want to see more options?  Visit
 shopcupids.com
for our full assortment lingerie and apparel.  

XOXO- Cupid
*In-store prices may differ from online prices.