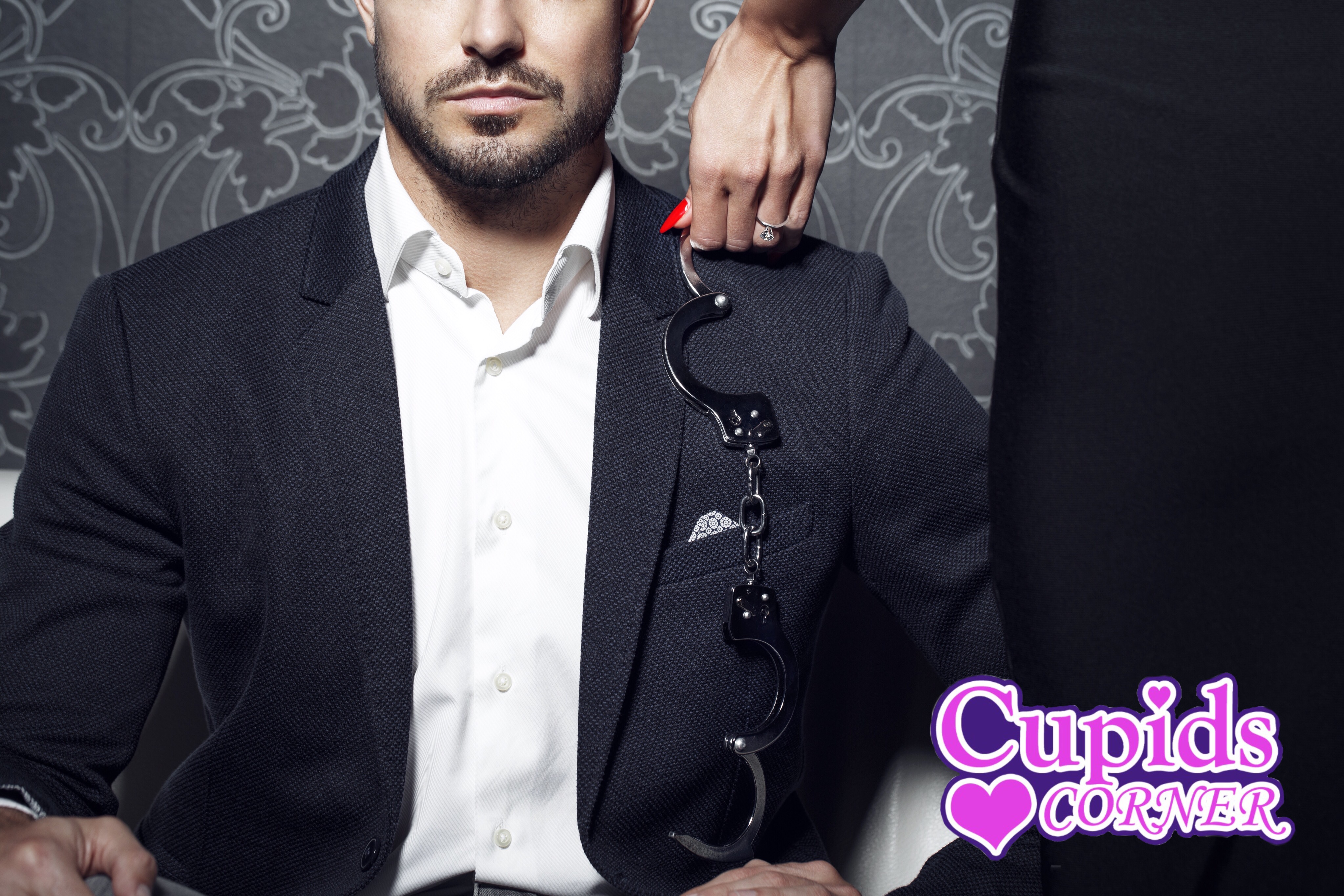 Realistic Role Play for Adventurous Couples
In the bedroom, the couple that plays together—has more orgasms together. Most of us seek out fun and/or entertainment in the everyday but neglect to do so during sex. For many, intimacy is just one more chore added to an already too long list of musts. Ghasp! How did this happen? The main culprit is monotony. Monotony is the wet blanket covering the fires of passion—the killer of spontaneity. So, how do you fix that, you ask? Make sex fun again! Fun is an important part of any relationship and when you're having fun with your partner, you're both more likely to open up and experience bigger and better things in and out of the bedroom. One easy way to add a little fun and excitement back to your sex lives is through role play.
Role play? Isn't that a bit weird, you ask? Hell no and here's why: role play gives you and your significant other the opportunity to be someone else. To do things you normally might be too shy or guarded to do.
Here's ten great ideas to get your role play, and you, going in the right direction.

1. The Plumber

Oh man. There's something seriously wrong with your pipes! You really need some maintenance. Oh! There just so happens to be a really hot plumber in town (male or female…this fantasy is reversible) that'll know just what needs to be done.  

*Wardrobe tips: dressing up for this one's easy. Plumber, just hop in some dungarees and get ready to please! Homeowner, just make sure you answer the door in something that looks like nothing.

---

2. Strangers At A Bar

This is a popular yet easy scenario that's sure to remind you what attracted you to each other in the first place. Get ready for the rendezvous and arrive separately to the same bar, flirt a little bit with other people, then eventually go and talk to one another like you're strangers. If flirting with others is a no go, then just flirt together. But make sure you stay in character. That's half the fun.

---

3. Horny In High School

Remember how hot things were back in high school? How fast your heart would beat when you were close to your crush? How you would fantasize about kissing, touching and hooking up with that certain someone? There's no better time than the present to finally hook up with that HS hottie.  

*Scenario Tip: actually call each other by your HS crush's name. Also, pick out your guy/girl's outfit. Getting into character is exciting. Especially when you and your lover don't know who you're playing.

---

3. Best Friend's Brother or Sister

Ever have a crush on your best friend's older/ younger sister or brother?  In this fantasy you can do more than just crush—you can smash without any consequences. Tip: This one can also run with a forbidden hook-up fantasy. Boss and assistant, professor and student, priest and sinner… honestly, you can have your pick. Only your imagination can limit you.

---

4. Pool/Yard Man Fun

This one's ever so cliche but why fix it if it ain't broke? The pool man/ yard man's always hot. Especially if he's your significant other. So next time he's outside, toiling, stop and appreciate his effort. Fantasize about how you'd like him to work you over when he's done.

---

5. Happy Ending

This one seems so simple. In POP Culture knowledge/ assumptions, a happy ending is the hand job at the end of a sensual massage. Sounds good, right?  How much more fun would it be if happy endings were given to both. 

*Suggestion: give each other a sensual massage with plenty of touching, rubbing and teasing but no talking or actual satisfaction. Once you're both all worked up into a tissy, satisfy one another.

---

  6. Call Girl/Guy

What's a call girl's / guy's best attribute?  Experience. In most scenarios, they've done it all.

This one's especially fun because of all the possibilities for play. Not ready to be an actual hooker? You can be a high-end male/ female escort instead.

This story line is completely reversible and flexible.

---

7. Landlord/ Landlady

Possible scenario: times are hard and the cash isn't flowing like it used to. That last business venture you invested in hasn't shown a profit yet and you're normally prompt payments to your landlord/ landlady aren't a prompt as they should be. At first, he/she was fine with rent being a few days late. But now…he's/ she's going to need a little extra compensation.

---

8. Personal Trainer

There are lots of different scenarios that can go down with this fantasy. There's one really fun one in particular. Your trainer is really hot, but a total jerk. Always touching you…uninvitedly. You want to hate him but instead you want f*ck him more each session. What happens when you give in and choose to have the workout of your dreams?

---

9. Peeping Tom

There's freedom in thinking you're alone.  When you're alone, you and/or your lover are more likely to really let go. Right?  This fantasy is a good one for both persons involved. Mutual masturbation is a win win for the player and the watcher.

* You don't have to be out-of-doors to play this one out. Hiding behind a closet door or in a dark corner works well too.

---

10. Hotel Hookup

🎶 Welcome to the Hotel Get Your Kicks Off 🎶. Number of guests? Two. Total number of sexual outcomes…endless. This fantasy is limitless.

Spending the night in a hotel allows you to leave all your inhibitions at the front desk, if you will. You can get as kinky as you want. Be as loud as you want (within reason of course) and get as into character as you want.

*Take your adult playdate up a notch. Send a "wanted ad" type email to your lover with the details they'll need to be at the right place wearing the right thing at the right time and enjoy. Keep the excitement and the hookups going by trading off who does the planning.
Now that you've got a good place to start, go for it! Looking for a different scenario to play with? Cupid's has some cute outfits that'll throw you right into the the role you want. You can check them out here. Thank you for reading. Visit shopcupids.com for our full assortment of lingerie, adult items and apparel.  

XOXO- Cupid
*In-store prices may differ from online prices.